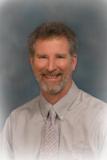 Well here we are in the coldest day of the year here in Oneonta and the wind is really blowing. Winter has arrived early this year making holiday preparations difficult. We have already had more snow than all of last year with more on the way!
How does that impact real estate?
For Buyers it is a time of opportunity. If you can brave the weather conditions bargains can be found. Homeowners can be very motivated to sell with taxes due soon and warm weather beckoning them from a slew of vacation ads. Speaking of ads…never call on those ads you see in the paper…call on Alden so you have an agent of your own. You would not use the sellers attorney so why use their agent?
For Sellers it is important to be ready for those buyers with a warm house, cleared walkways and maybe a few cinnamon sticks in simmering water on your stove. There are always buyers in the winter either looking for bargains or transferring jobs or have other compelling reasons to buy now. So be ready!
If you are contemplating either in the near future it is important to be prepared. This is one of the biggest decisions in your life.
For future sellers you need to know what you have to do to sell, what you should do and what you should not do. This is the time to do that… not when you ask me to come and list your house for sale.
Contact me for a "house assessment" and get ahead of your competition.
If you are thinking of buying and are not experienced in today's constantly changing market it is time to educate yourself on mortgages, inspections, the job of attorneys, how to make an offer that will get accepted and most importantly to know "what happens next". Let me help with that!
So stay warm and safe my friends and I hope you all have a great winter season!
Alden Banks
Broker at Bluestone Country

607-287-5971