Hi! I am Alden Banks the Broker here. We are a Real Estate firm located in beautiful Oneonta New York. We specialize in providing expert representation to buyers and sellers in our area. My expertise is in negotiating/problem solving. I am a Mediator for the Otsego/Delaware Board of Realtors and current President of the board. I also do Ombudsman work for the board. Which means I give advice to other Realtors/Brokers/or members of the public who find themselves in conflict over money or ethics issues in Real Estate. I try to solve those problems before going to a Grievance board or to court. Its quite interesting!
We have some amazing agents too! Lara Meyers and Barb Jass are both licensed associate Brokers, experienced and great people! Daryl Schwartz just joined us so a big welcome to Daryl!
We specialize in:
1) Saving you stress in all aspects of a real estate transaction.

2) Saving time in completing each transaction.

3) Saving you money in knowledgeable negotiating.

We are located at 482 Main Street Suite 2 Oneonta NY
Call Alden Banks a licensed New York State Real Estate Broker at 607-287-5971 or e-mail me at aldenbks@gmail.com
Office
482 Main Street Oneonta!
We had a great time at our open house! Here is the early group for the ribbon cutting! Thanks to all who came and wished me a successful new business!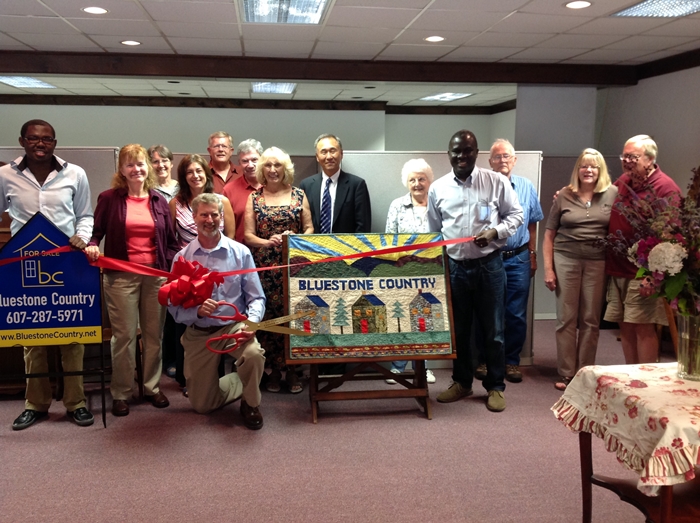 Custom quilt from Deborah Banks!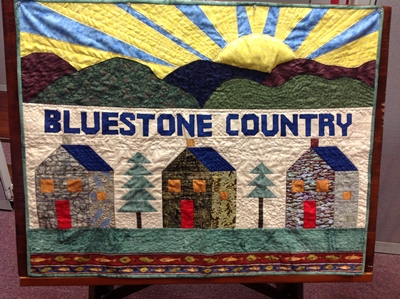 What do those logo's mean you see on Real Estate business cards and advertisements?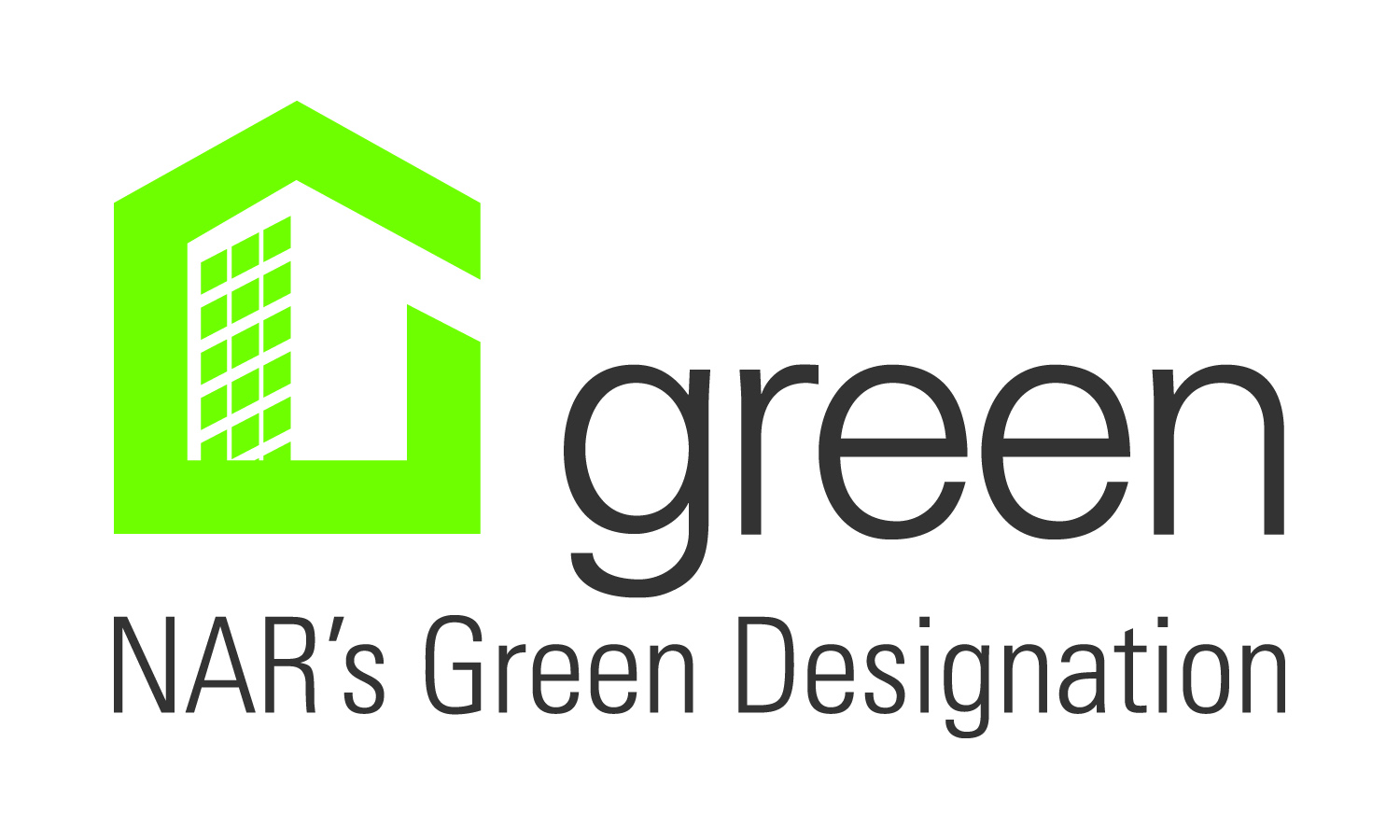 This one is one of my favorite designations! The National Association of Realtors (NAR) offers this to real estate agents that have passed the two day course and test and are yearly members of the organization. They disseminate information on how energy efficiency is used in houses new and old as well as how to recycle and reuse building materials. I was the first agent in our mls to achieve this standard because it is important to me. Better energy efficiency leads to lower energy bills (always welcome) and a more comfortable house.







The Accredited Buyer's Representative designation is called the "Benchmark of Excellence" in buyer representation. This designation demonstrates to peers and consumers my commitment to providing outstanding service for real estate buyers. They provide me with ongoing education, special information and updates. This helps me stay on top of issues and trends that are important to buyers in having smooth transactions and future satisfaction with their purchases. As part of this I am a member of the "Real Estate Buyer's Agent Council" and the "National Association of REALTORS".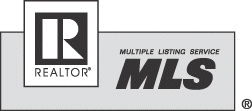 This logo shows two important things. One is that it identifies me as a REALTOR which is a trademark for a national association with a code of ethics. It is important to note that not all real estate agents are REALTORS and therefore do not subscribe to this code of ethics. This is extremely important because a real estate agent has to work in the best interest of his or her client. Not themselves.
It also tells you that Bluestone Country is a member in good standing of the Otsego/Delaware Board of Realtors and the multiple listing service.Here is the first sign for a new listing!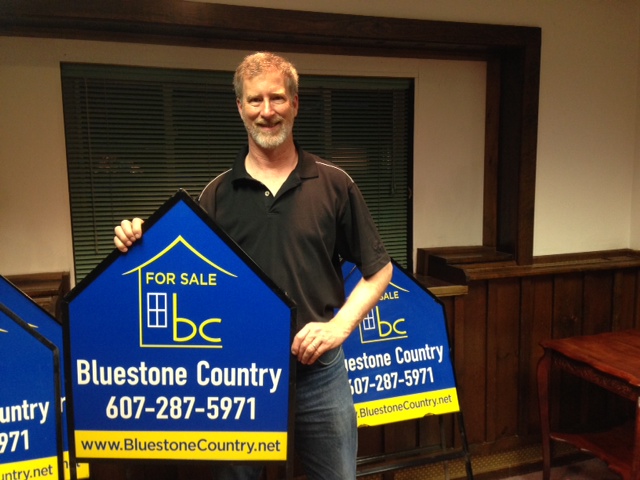 The soon to be famous logo for Bluestone Country!